Today I'm selling Raspberry Pi's.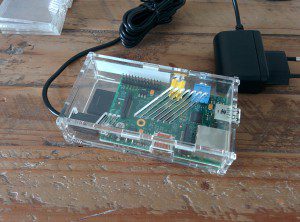 4 are unused, new, in packaging. I have a couple more (about 6) who got used for a couple of hours, but never anything serious.
I am also selling the power adapter and the laser cut casing.
Raspberry Pi: €30,49/item (type B – 512 Mb RAM)
PSU: €4.45/item
Casing: €4/item
Possible on invoice.
Contact: [email protected]