I had the same theme for over four years. I've made quite a few custom css and PHP edits myself, and it had been outdated for ages… But it served me well.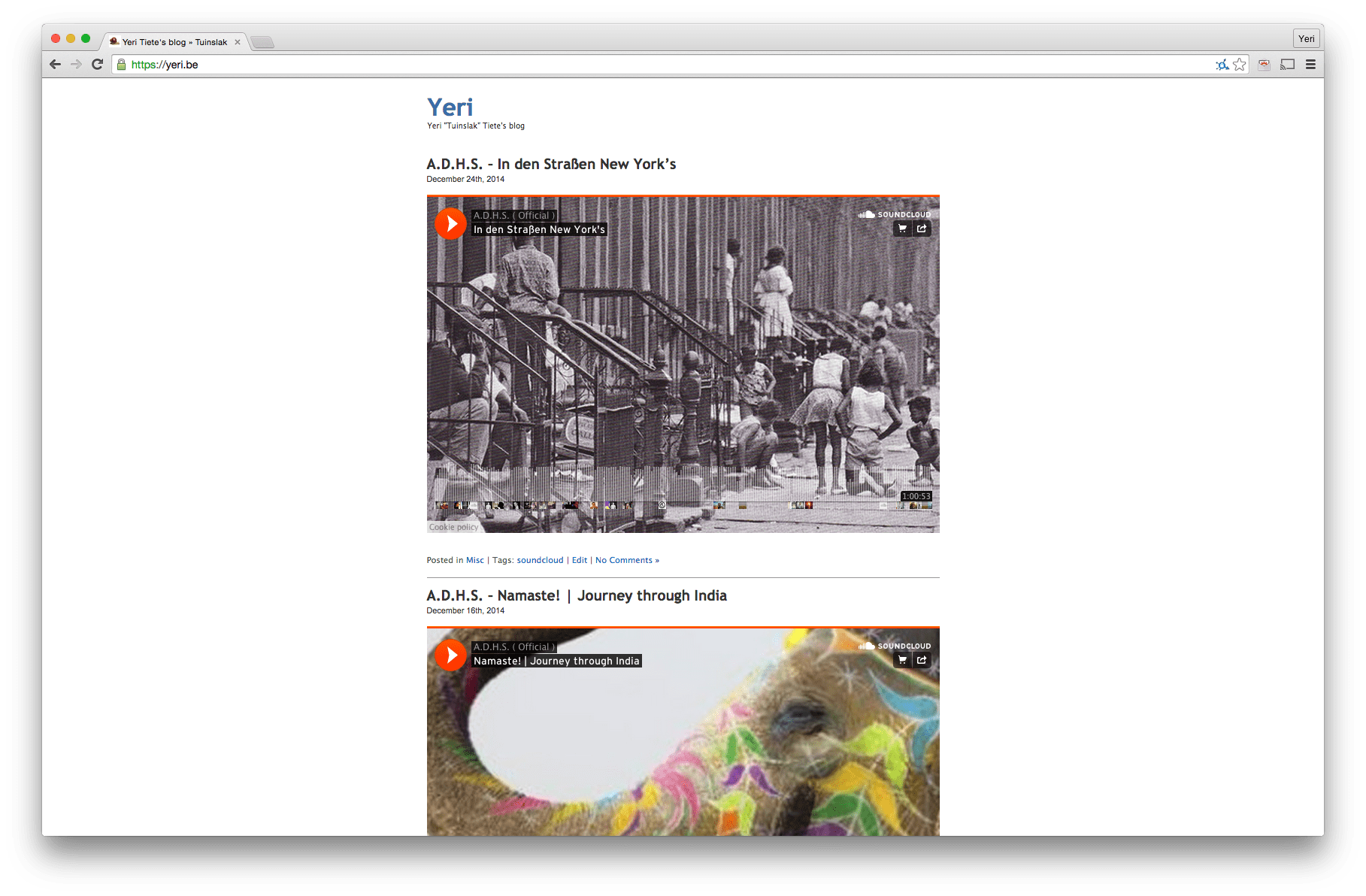 However, it's now time for something new.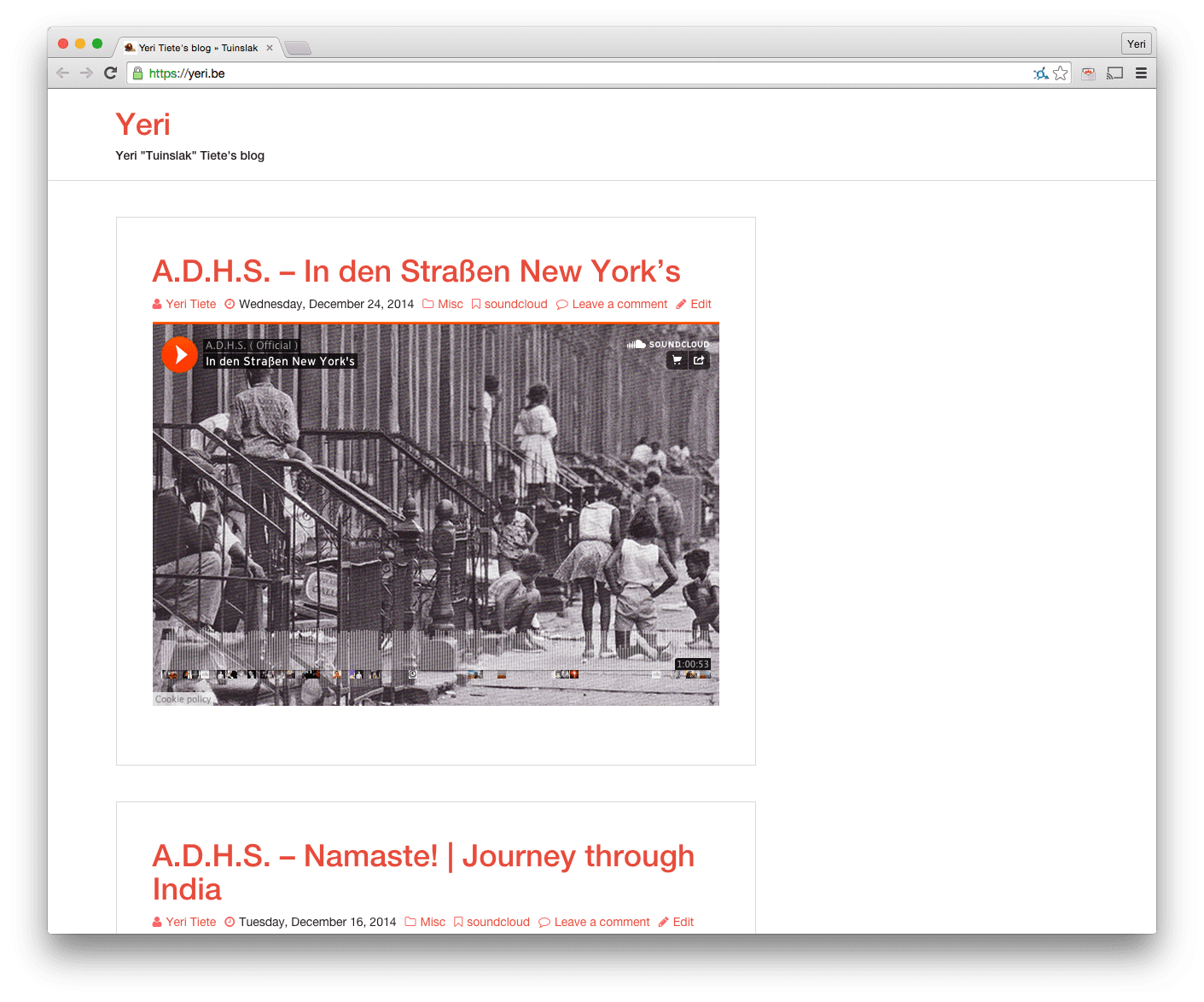 As always, as minimalistic as possible.
On a side note, this blog has been moved from vm1 (and one before that) a virtual machine running on a dual Xeon 3070 (2.66Ghz) at Databarn to Akama, a VM on an 8 core Xeon E3-1230 (3.2Ghz) at Leaseweb.
I've also correctly repaired IPv6 on this blog. Apparently nginx never and/or stopped correctly listening to IPv6 (suddenly my Android devices displayed errors on this page, Chrome & Firefox on OS X seemed to fall back to IPv4 instantly… Not sure how long it was broken, but it's back).
Note to self:
listen          yeri.be:443;
server_name     yeri.be;
Does not work with IPv6, it has to be
listen          [::]:443;
server_name     yeri.be;