22″ Ilyama LCD panel, Atom based NUC (board only) with Low Voltage RAM, USB WiFi adapter (could have used half sized PCIe + antenna — but I've got a ton of USB WiFi left), extended ethernet.
Mostly made out of plastic (hardened polyester) and metal, unlike the wooden version.
3D render: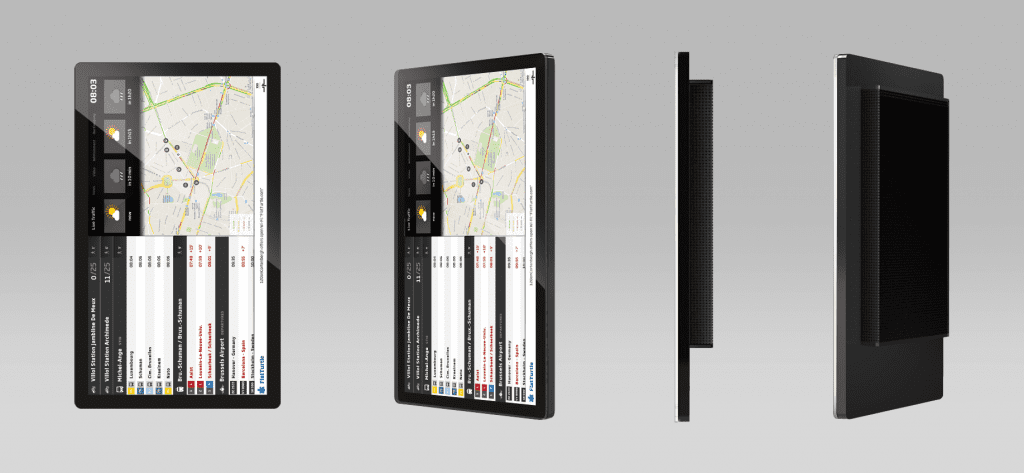 Actual design: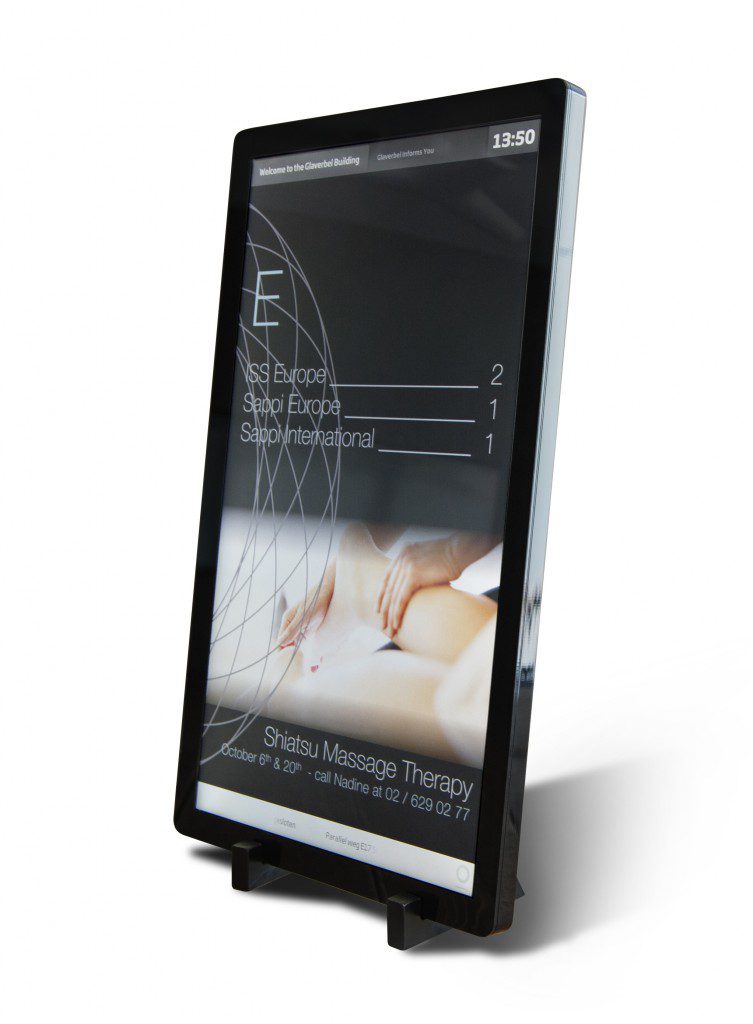 Pictures at the office (non photoshoot):
Disassembling the Ilyama display:
End design created by Seendesign. Parts laser cut by Maakbaar.
More at FlatTurtle's blog.