Post two of my Yard Sale: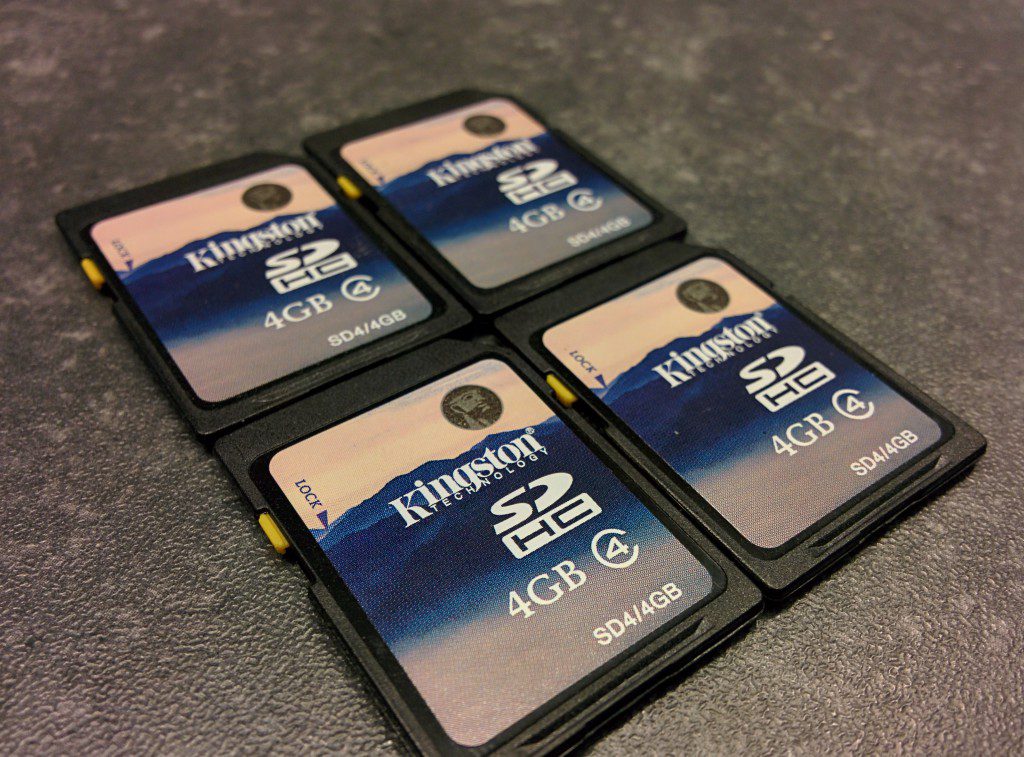 I have six Kingston 4Gb class 4 SDs (SDHC) for sale. The cards are still packed and never used*. Items are genuine and acquired via Techdata.
Price: €4,50/piece.
Invoice is possible for this. Items located in Antwerp, but can deliver in Brussels or Ghent (or ship it).
Note: I do not recommend using these with Raspberry Pi's (they get bad blocks when unexpectedly interrupting power).
(*) cards in 1st picture are not for sale. Those are just for the picture. Boxed items as displayed below. 
Contact: [email protected]