Proximus Innovation team handed me a D-Link DCS-2132L (ver. B1) to play with. I have some experience with, what is considered, a professional (~€120 + tax) PoE surveillance camera: the Unifi Video Camera (basic version).
Amazon retails this D-Link for around €120 (including tax). So it's worth noting it's almost the same price as a metal, semi outdoor, cloud based camera.
The first things I noticed unpacking:
Plastic. And it feels very plastic.
Indoor only.
The base is a bit light if you just want to set it on a table without screwing it or using glue. The utp and power cable can make it trip easily.
No PoE (power-over-ethernet).
Infrared (you can clearly hear the filter 'clicking' when booting up the camera)
This thing comes with ethernet, and, surprisingly, with WiFi. That'll make it easier to use in small shops. There's also an option to add a micro SD card as local storage.
While setting up WiFi, I managed to already bug it and lose access by setting up both WiFi and having an ethernet cable connected; and updating the firmware didn't seem to solve that issue. So it's basically one or the other. Want to use WiFi? Don't plug in a cable!
There is a live view (using Java) from the interface: FPS wise it seems quite low, around two-three frames per second, and there is some lag on the interface (setting is set to "max 25 fps" — which apparently is only used when recording).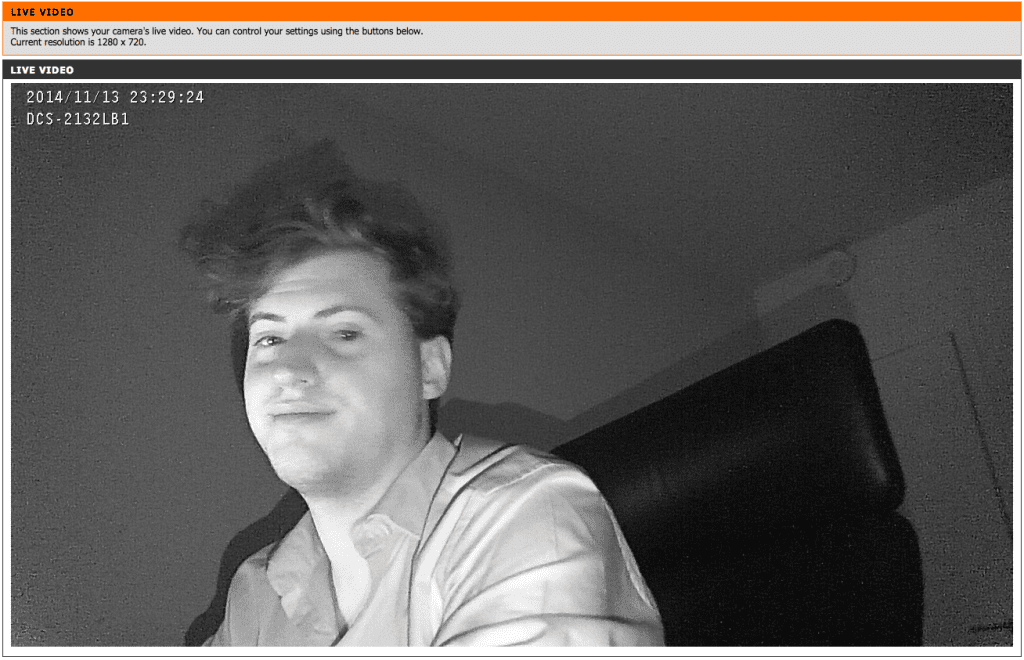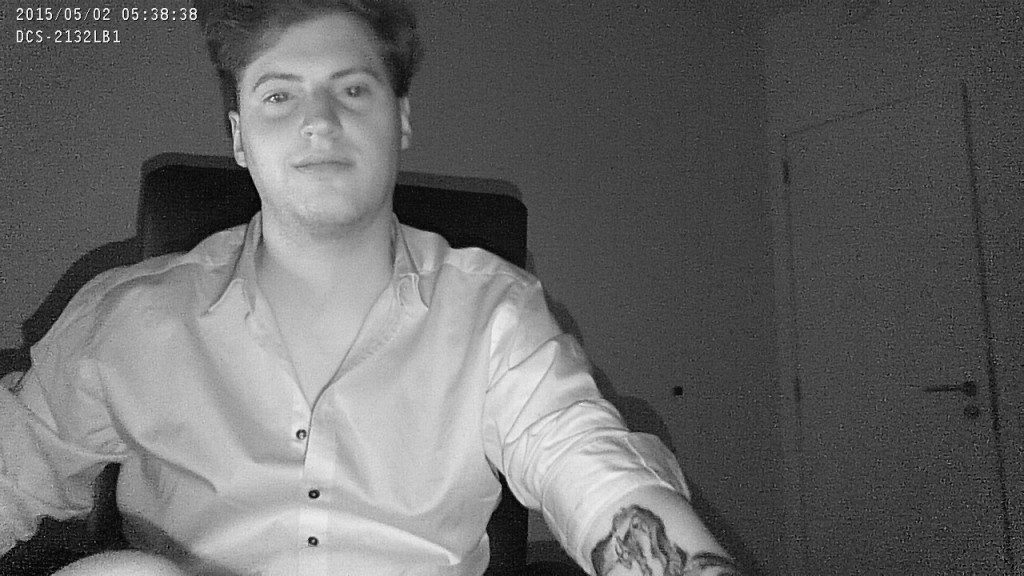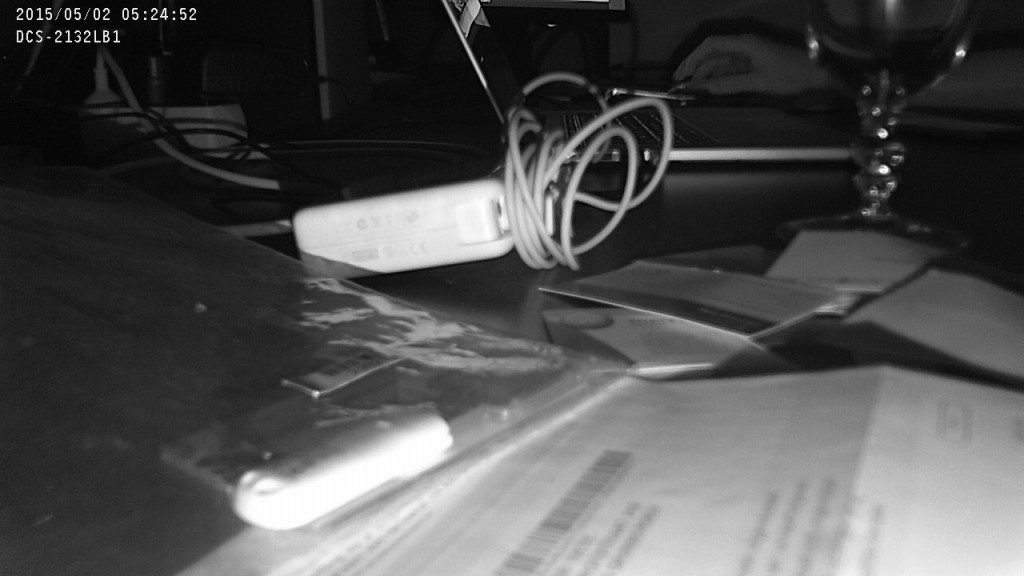 Quality in a close to dark room is okay-ish — infrared enabled (+ time still wrong on most of the pictures).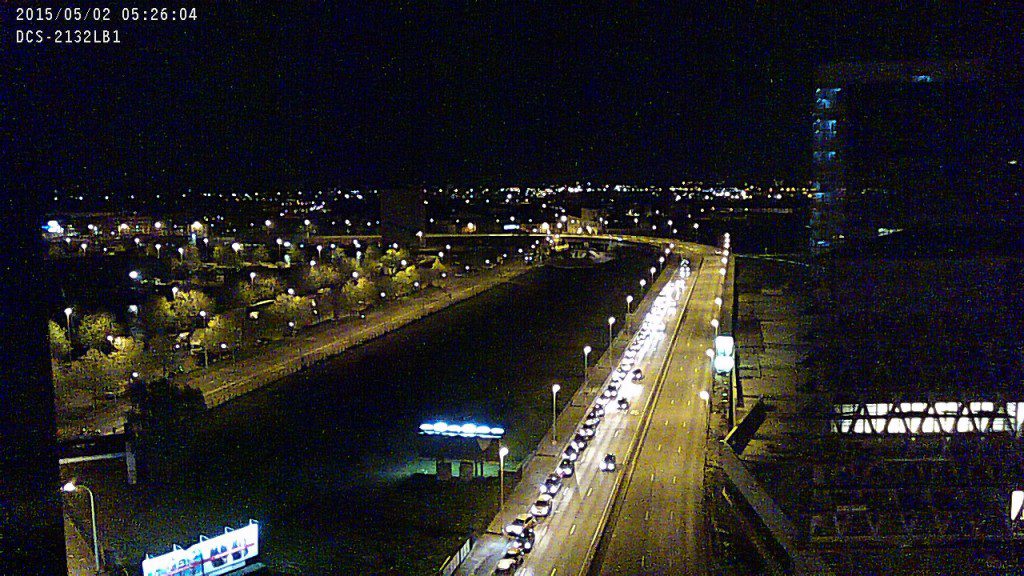 Outdoor picture of Antwerp without IR. Not so detailed and CMOS sensor quality is fairly crap.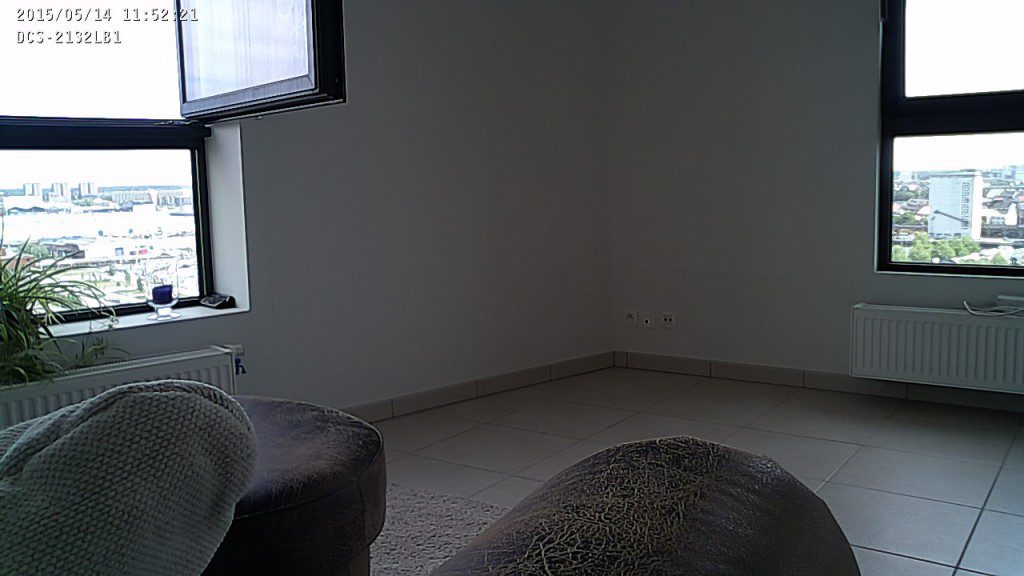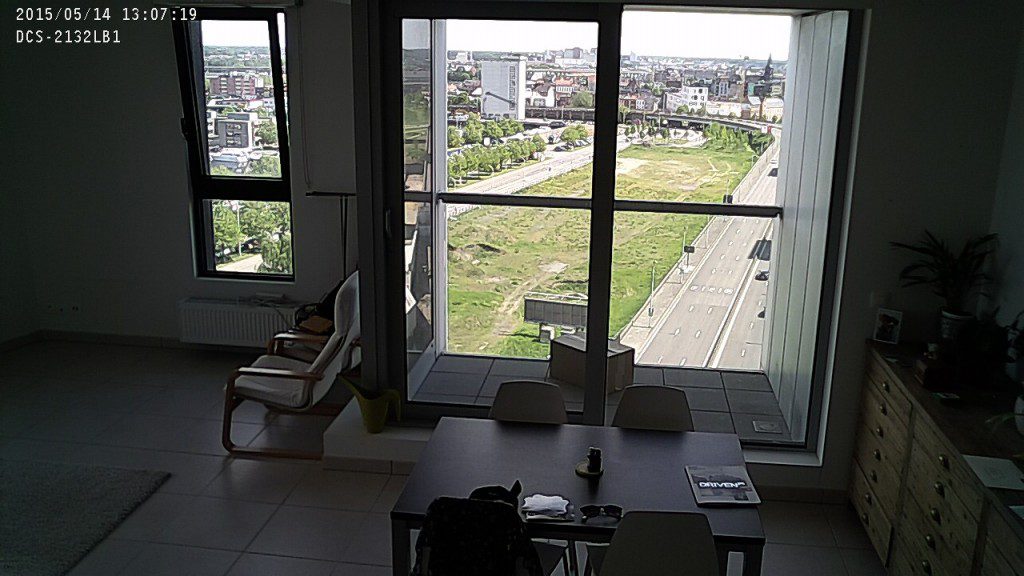 Indoor pictures during the day (it's always quite dark in my room — no direct sun).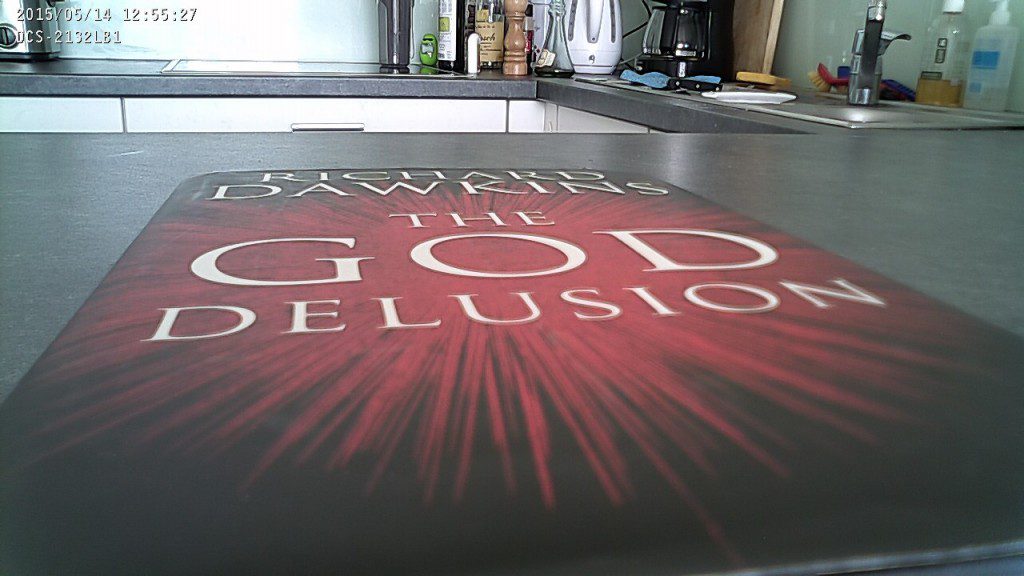 Close up & view of my kitchen: a bit blurry.
On the other hand — for a D-Link I was surprised with the options from the interface though. You can set up motion (+ select an area to detect motion — not necessarily the whole area) & sound detection, WiFi "just works", you can generate new self signed or upload your own SSL certificates, access list, QoS, uPnP, DDNS, PPPoE, NTP, IPv6, privacy masking (cover an area), etc.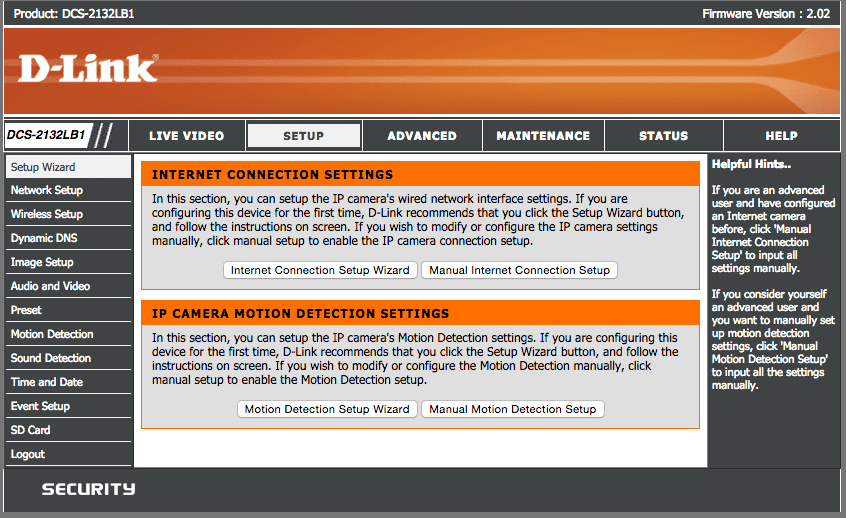 UX & design isn't their thing though.
The whole interface, unlike UVC which streams content to a cloud server (and everything is recorded/stored there), is ran from the onboard web interface. There is some separate Windows software you can download — but I have a Mac and it didn't seem to add much value.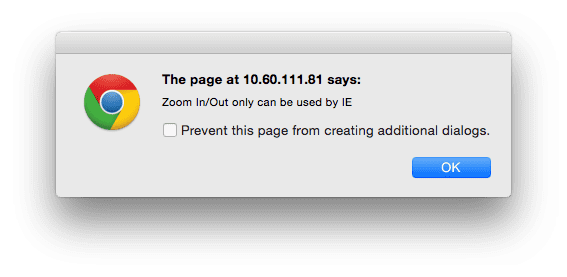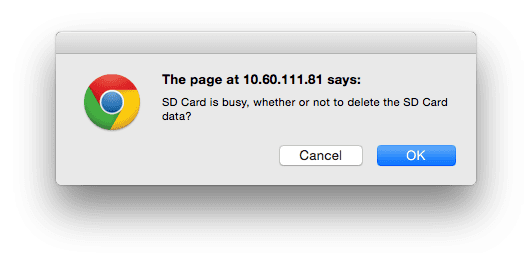 It's still made and translated by Taiwanese people… 😉
All in all, this is a decent camera for small businesses or personal surveillance. It's a bit too expensive, but it does the job and has a decent amount of options.
PS: the default username is admin with no password. Remember to change it, or you'll have voyeurs looking at you (in case it has a public IP and/or if it automatically opens ports using uPnP) — like I am looking at this man using simple Google queries (I needed examples about for a panel talk at Stibbe about internet security).