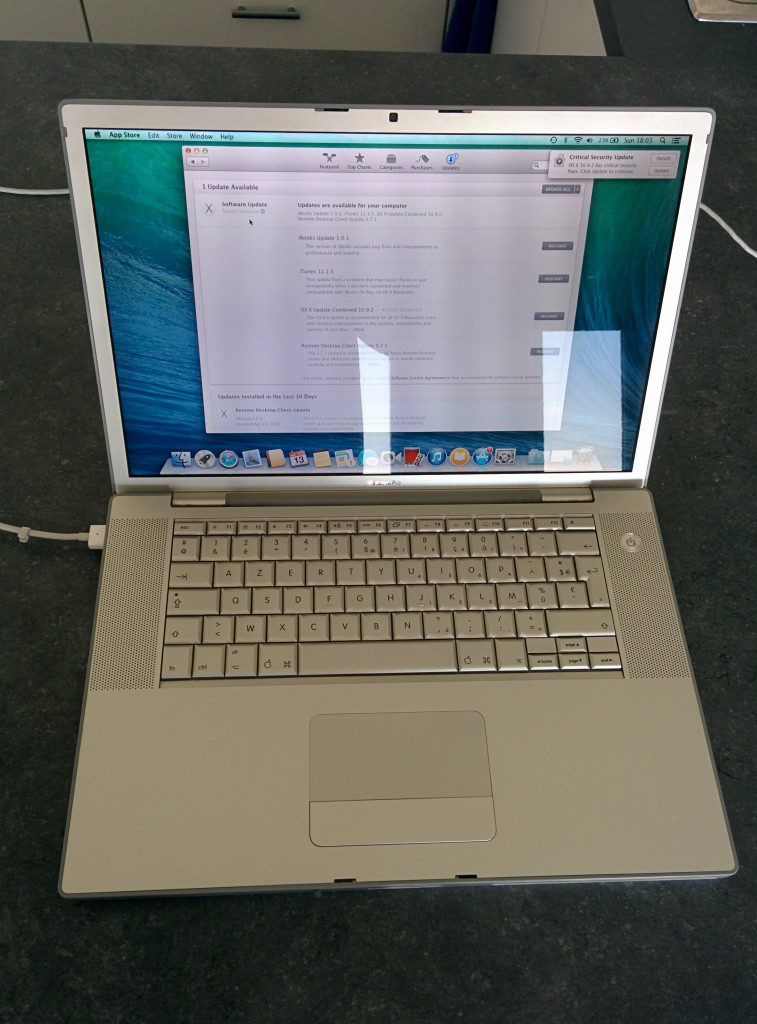 Selling my old Macbook Pro 15″ (Glossy) (2007).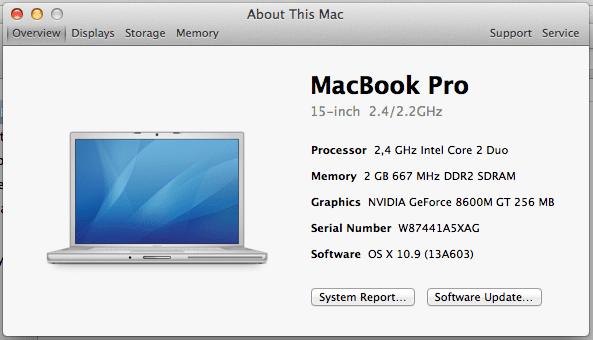 This is a 2.4 Ghz Intel Core 2 Duo device, with 2Gb RAM. It has a 160Gb SATA drive, spinning at 7200rpm. It's an Azerty keyboard.
It's currently running Mavericks (10.9.x).
The Macbook Pro is slightly scratched here and there from normal use. The battery got replaced about 2 years ago (it's still a removable battery). The right speaker sometimes cracks a bit and the DVD RW has trouble reading rewrite-able media and too modern CDs/DVDs (audio CDs for example are fine) (known bug from this DVD reader).
Price: discussable
Contact: [email protected]