I flew from Doha to Brussels on a brand new (0.4 year old) Dreamliner.
There is on board WiFi, and it's unlike those I've seen before on Lufthansa.
The WiFi is provided by OnAir (owned by SITA, ex Airbus), a Swiss-Merican company using what cell towers (that's what their landing page said — but their website says satellites + and it worked over the sea).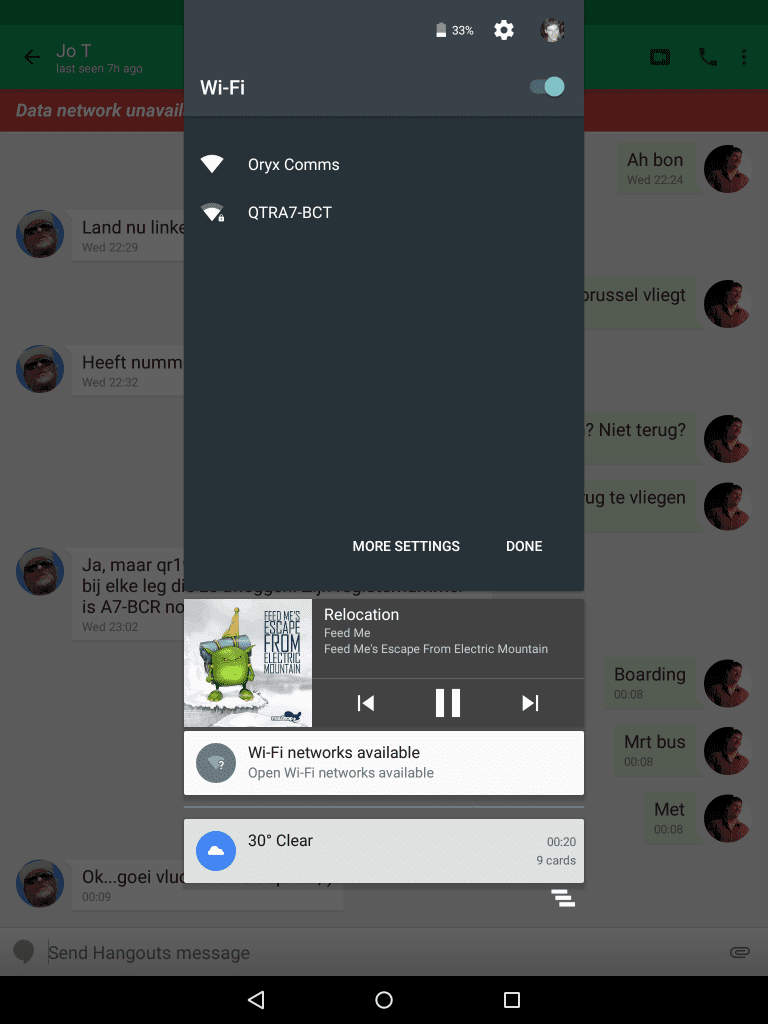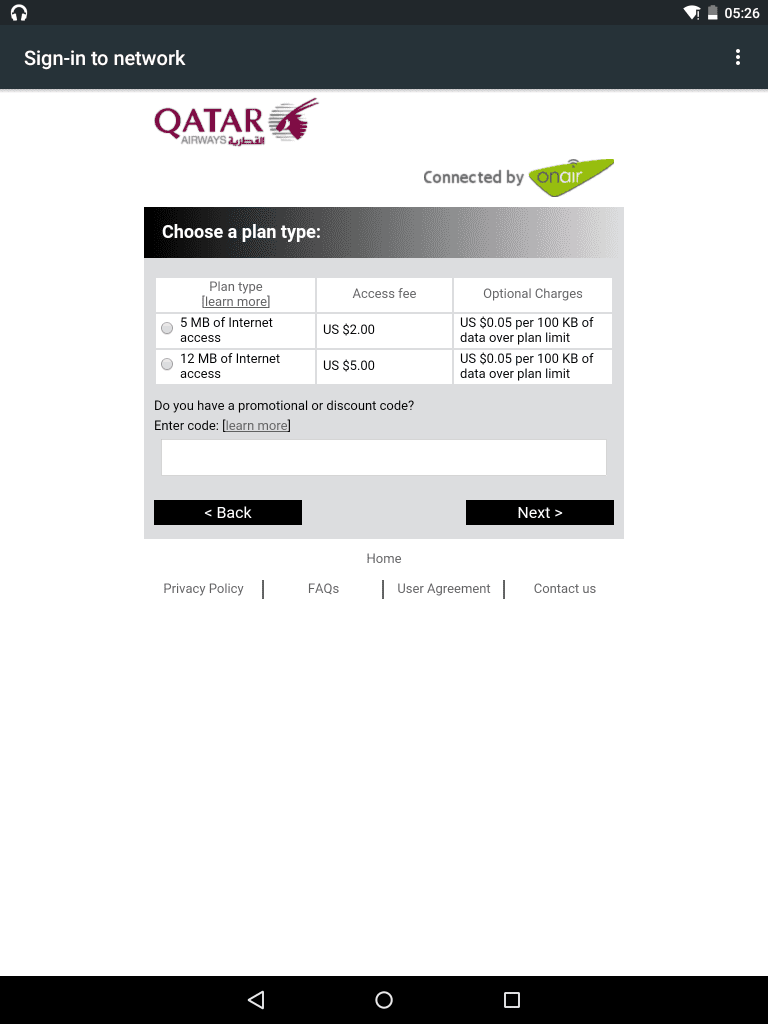 I only had a tablet, so very limited information I could dig.
There is a private SSID active at all times (QTR<plane registration>, in my case it was QTRA7-BCT)
Once in the air, a new SSID pops up, called "Oryx Comms" (Oryx being Qatar's entertainment system, including personal movie/music displays)
IP of the gateway is 172.16.64.1
Blocks all and redirects you to a landing page
Landing page https://web.archive.org/web/20130802092743/http://onboard.onair.aero — which seems to be locally hosted in the airplane (it was too fast to be over satellite).
Price is exuberant
End user license agreement was dodgy: "personal information logged in Switzerland and/or US of A", "some data retained for quality improvements and better services", "Data not given to third parties, with the exception of XYZ", "both anonymous and personal information used".
More interestingly: while above a certain height, there was cell coverage inside the plane: "OnAir" network (roaming), allowing you to text and call from the plane.