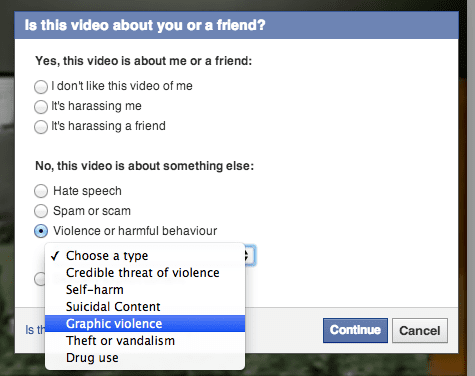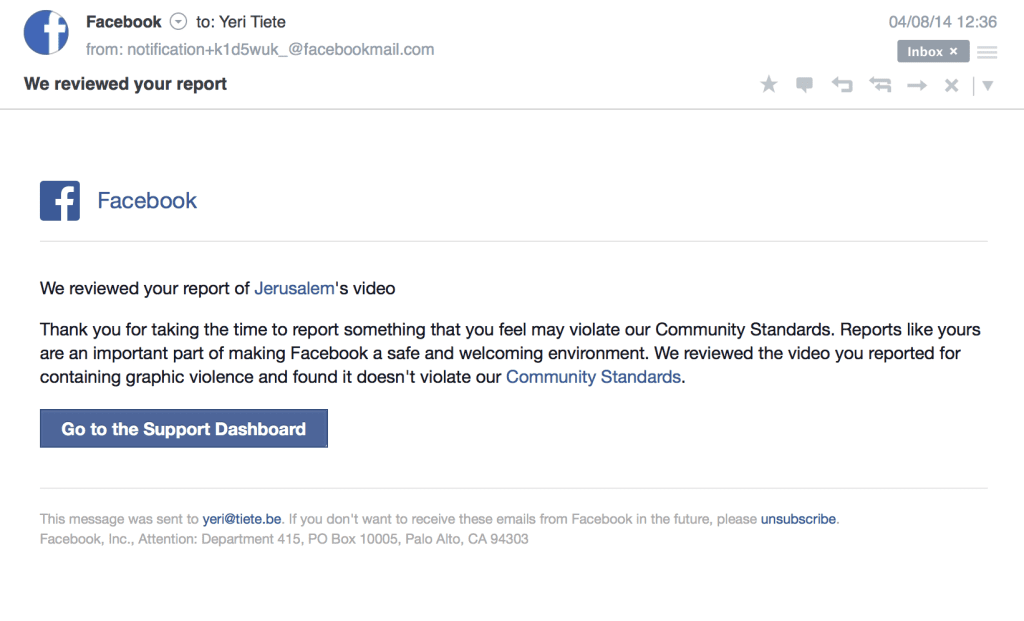 This is the video in question (NSFW, graphic, and well, everything you don't want to see): Hamas Members Execute Fatah Members in Gaza.
This is stuff for Liveleak, not for a social media platform with tons of kids.
Oh, by the way, these are the Community Standards: […] share their experiences and raise awareness about issues important to them. Sometimes, those experiences and issues involve graphic content that is of public interest or concern, such as human rights abuses or acts of terrorism. In many instances, when people share this type of content, it is to condemn it. […]

Hokay…
I'm the first one that's against censoring, but there's a place for everything, no?
However, nudity (not talking about porn) isn't tolerated: […] We also impose limitations on the display of nudity. […]