In case you started Outlook with say, a Dutch localization, folders like "Inbox" are named "Postvak In". Idem dito for replies on read receipts (Gelezen ipv Read), or Meeting Requests.
I haven't found an option to change this within Outlook, but using OWA, you can change the option and rename it.
For example, using the ECP from my company: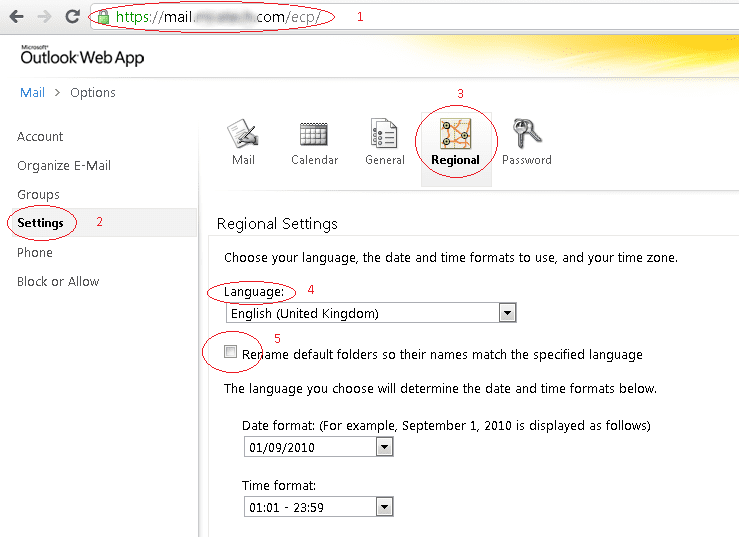 Restart Outlook — the problem should be fixed.